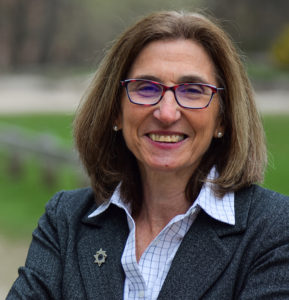 June 2, 2016
I'm shocked and disappointed by the President's decision to pull out of the Paris Climate Change Agreement. Not only will this damage our environment on a colossal level, it will also put the jobs of those working in the clean energy industry at risk. Now more than ever, we have to come together as activists, communities, and legislators to preserve and protect our planet because, as many of us say: "There is no Planet B."
No state is better positioned to take the lead on defending the environment than Massachusetts. Here is a list of initiatives I strongly support that we MUST take action on:
Urge Governor Baker to join the Climate Alliance formed by California, New York and Washington. A long-time leader in environmental policy, Massachusetts must have the opportunity to share its best practices with other states so that we can band together and devise a plan to protect our environment under the current administration. (Update, 6/3: The Governor announced his intention to join the alliance late yesterday. Moving forward, let's make sure we hold him accountable to his word. Massachusetts must continue to be a leader in the effort to combat global climate change.)
Allocate at least 1% of the state budget to support environmental agencies. This would allow targeted investments in: (1) water quality monitoring to ensure access to clean drinking water, (2) climate change preparedness action steps, and (3) greater enforcement of environmental laws. Investing one penny of every state-operating dollar to protect our environment is not too much to ask.
Support the dedicated funding stream for the Community Preservation Act Trust Fund. The leading legislative proposal would build a dedicated funding component into the CPA Trust Fund – namely, the recording fees at the state's Registries of Deeds. Access to clean, high-quality outdoor spaces is not a given – land conservation and open space must be fought for and preserved. And, as a coastal state, Massachusetts is greatly affected by the rise of sea levels, not just at the coastline, but also along our inland rivers and streams. CPA plays an important role in protecting those resources.
Pass the 100% renewable energy bill (S.1849), sponsored by Senator Jamie Eldridge. This legislation would make Massachusetts 100% renewable by 2050. If passed, we will have the ability to create thousands of jobs for our workers and will lead the nation as the first state to use 100% renewable energy sources.
Impose a statewide plastic bag ban. Nearly 50 cities and towns in Massachusetts have enacted plastic bag bans, including Arlington and our nearby neighbors in Somerville, Cambridge, Watertown, Newton, and Bedford. Last year, the Senate adopted a similar ban in its annual budget. However, the provision was not included in the final conference committee budget.
Pass Senator Mike Barrett's carbon-pricing bill to combat climate change (S.1821). This legislation would implement a fee on carbon-based fuels to help reduce greenhouse gases. This model is based on a revenue neutral carbon fee adopted by British Columbia, which has seen a 16% reduction in its carbon footprint since 2008. Carbon-pricing is one of the most effective ways that our state can fight global warming and if passed, this bill would have a profound impact on the current state of our climate in Massachusetts.
These actions are critical. If I am elected to the state Senate, I will fight to get them passed so that we, as a state, can protect our environment without losing years of progress.



Cindy Friedman
Candidate for State Senate