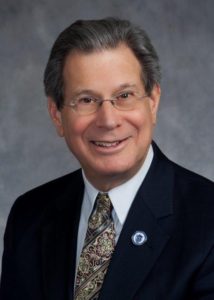 Every so often, a candidate comes along who promises not just to be a good public servant, but a great leader. Cindy Friedman is that candidate.
I've known Cindy for 35 years. I have seen her leadership as an Arlington activist and community organizer and been in awe of her service as Ken's chief of staff and, essentially, co-Senator for the past nine years. They had an incredible partnership.
Cindy is smart, experienced, mature, wise, effective, politically astute, and absolutely prepared to assume the Senate seat. She has the support and respect of many of the Senators who worked with her and Ken and now can't wait to have her as their colleague.
Ken's family has endorsed Cindy and they are campaigning for her to carry on the work she and Ken began together.
I enthusiastically urge you to vote for her on June 27 in the special primary election to fill the late Ken Donnelly's State Senate seat.